ASPERGER MÉXICO
ASPERGER MEXICO
Proyecto Permantente
Permanent project
¿Quiénes somos?
Somos una organización que trabaja con personas con síndrome de Asperger ya que es una condición no evidente, lo hacemos a través de promover su autonomía, integración familiar y social así como el respeto a su condición. Ofrecemos herramientas para profesionales de la salud y buscamos la transformación de nuestro entorno hacia una sociedad cada vez más incluyente.
Nuestro desafío
1 El cerebro de una persona asperger está formado por piezas de lego, como el de cualquier persona. La diferencia es que para la mayoría de los seres humanos, el "armado" del cerebro se hizo siguiendo un instructivo y el de las personas con asperger se hizo utilizando las mismas piezas pero de manera libre.
2 Las personas son asperger procesan la información y perciben la realidad de manera distinta.
• Sus sentidos están sobre desarrollados y más agudos: Por eso es que los ruidos les molestan de sobremanera, porque escuchan todo al mismo tiempo y a volúmenes altos.
• Las imágenes las decodifican como una serie de flashes y por eso nunca pueden ver a los ojos.
• El gusto se ve alterado por la temperatura, por lo que no comen alimentos ni muy calientes ni muy fríos.
3 Su pensamiento es rígido, por lo que siguen las reglas de manera exacta.
4 Les cuesta trabajo entender el lenguaje no verbal o figurado.
¿Cómo se ocupan los donativos?
• Atención de familias y personas
• Sensibilización social
• Capacitación y activación de terapeutas
• Desarrollo institucional
"La crianza de un niño dentro del Espectro Autista requiere de un corazón que sea capaz de contener todo el amor que se requiere para este trabajo"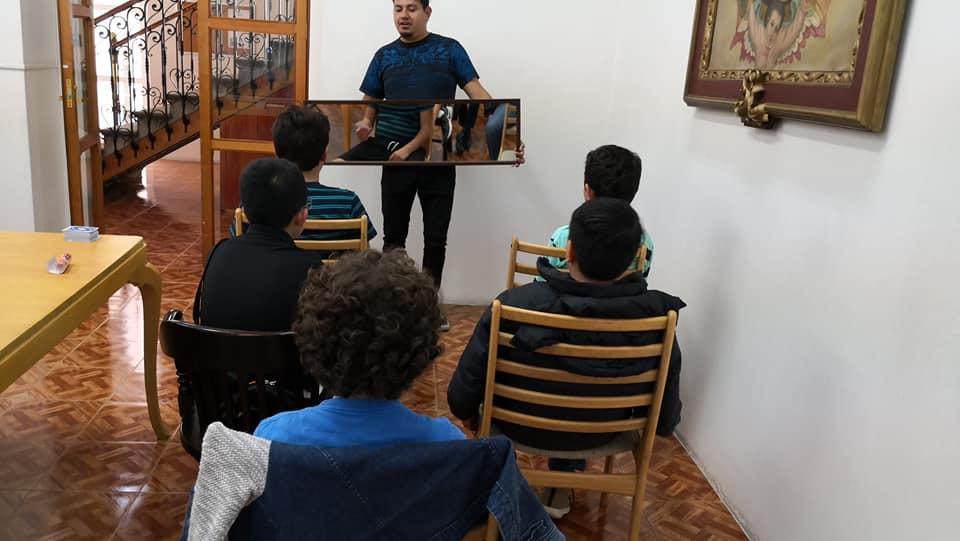 About us
We are an organization that works with people with Asperger's syndrome since it is a non-evident condition, we do it by promoting their autonomy, family and social integration as well as respect for their condition. We offer tools and we seek the transformation of our environment to have an increasingly inclusive society.
Our challenge
Asperger syndrome generally involves:
• Difficulty with social interactions
• Restricted interests
• Desire for sameness
• Distinctive strengths
Strengths can include:
• Remarkable focus and persistence
• Aptitude for recognizing patterns
• Attention to detail
Challenges can include:
• Hypersensitivities (to lights, sounds, tastes, etc.)
• Difficulty with the give and take of conversation
• Difficulty with nonverbal conversation skills (distance, loudness, tone, etc.)
• Uncoordinated movements, or clumsiness
• Anxiety and depression
How your donations are used?
• Care for families and individuals
• Social awareness
• Training and activation of therapists
• Institutional development
"Raising a child on the Autism Spectrum requires a heart that is capable of containing all the love that is required for this job"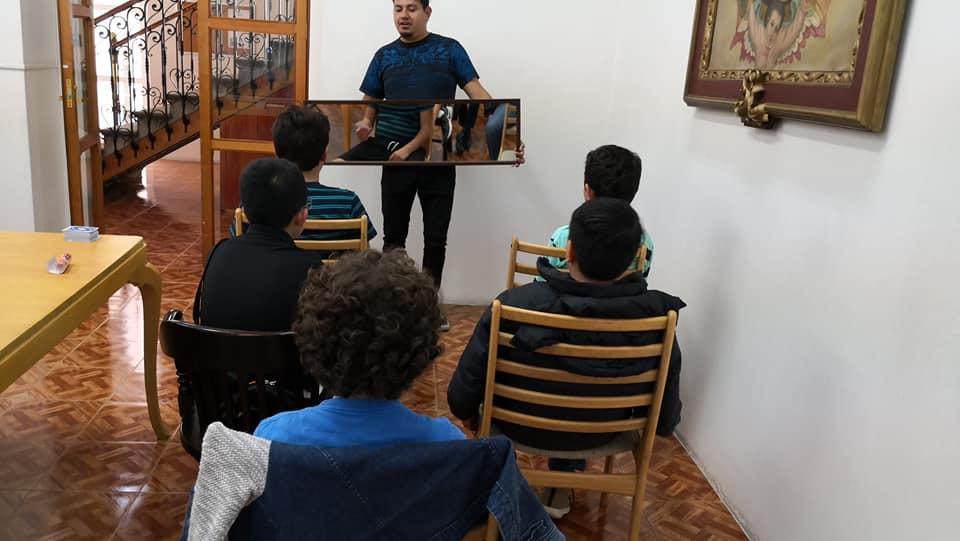 Misión
En Asperger México creemos que todas las personas tienen derecho a ser incluidas, especialmente ante una condición no evidente. Promovemos el respeto y la autonomía de personas con Síndrome de a Asperger o autismo y sus familias, ofrecemos herramientas a profesionales de la salud y buscamos contribuir con la trasformación hacia una sociedad.
Visión
Ser un espacio de acompañamiento y formación de personas con Síndrome de Asperger o autismo en una sociedad cada vez más sensibilizada y consciente de las personas con la condición.

Únete a la causa y haz la diferencia
Construyamos un mundo donde yo pueda ser sin dejar de ser yo, donde tú puedes ser sin dejar de ser tú y donde ni tú ni yo obliguemos al otro a ser diferente.
Mission
We believe that everyone has the right to be included, especially in the face of a non-obvious condition. We promote respect and autonomy for people with Asperger's Syndrome or autism and their families.
Vision
To be a space where people with Asperger's Syndrome can be accompanied and trained, in a society that is increasingly aware of people with the condition

Número de Oficio de Donataria Autorizada
Authorized Donor Official Number
700-02-05-2018-02613
---
Fecha de Autorización
Authorization Date
12/03/2018
---
Fecha de Última Publicación en el DOF
Date of Last Publication in the DOF
12/01/2022