ARMONÍA FAMILIAR
ARMONÍA FAMILIAR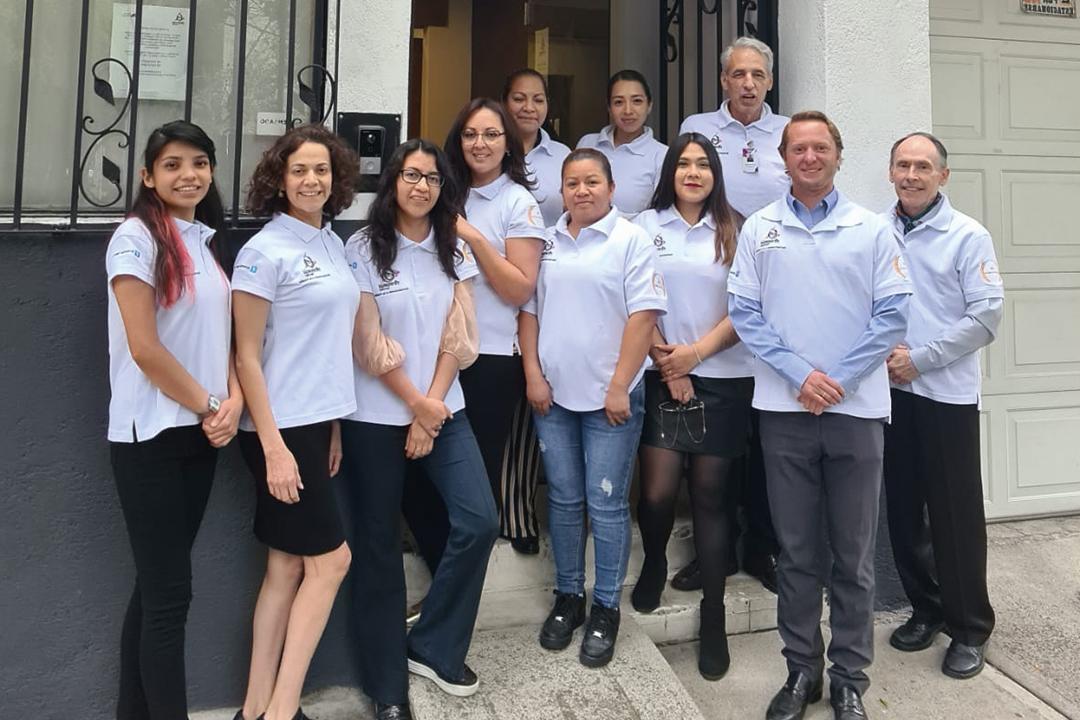 Proyecto Permantente
Permanent project
Nuestro desafío
Promover la concientización en la población de los problemas que causan los aspectos de índole personal, familiar, moral y social, todo ello sin finalidad de lucro.
¿Cómo se usan los donativos?
Orientar a las personas en todo lo relativo a los problemas de índole personal, familiar y social que ocasiona su conducta, y en especial a estimularlos que, con una debida integración y conocimiento de la vida de seres humanos ilustres, podrán superar etapas difíciles de su vida cotidiana.
Organizar y celebrar cursos de formación y superación personal, moral, individual y humana para las personas a qué se refiere el punto anterior, abarcando principalmente los aspectos legales, moral, humano, orientación ética, orientación familiar, y orientación social.
Promoviendo la concientización en la población de los problemas que causan los aspectos de índole personal, familiar, moral o social, a través de la organización de conferencias, conciertos, mensajes televisivos, radiofónicos, de vídeo home, videoclips, videogramas, videocasetes, cassets, eventos culturales, obras artísticas y literarias, cine, juegos de entretenimiento, discos, compact disc, publicaciones periodísticas y cualquier otro medio de comunicación o material didáctico que tenga por objetivo el vislumbrar y resolver los problemas de las personas que se encuentren en dicha situación.
Our challenge
To promote awareness among the population of the problems caused by personal, family, moral and social issues, all of which are not for profit.
How your donations are used?
To orient people in everything related to personal, family and social problems caused by their behavior, and especially to encourage them that, with proper integration and knowledge of the lives of illustrious human beings, they will be able to overcome difficult stages of their daily lives.
Organize and hold courses of personal, moral, individual and human formation and improvement for the persons referred to in the previous point, covering mainly legal, moral, human, ethical, family and social orientation.
Promoting awareness in the population of the problems caused by personal, family, moral or social aspects, through the organization of conferences, concerts, television, radio, video home messages, video clips, videoclips, videograms, videocassettes, cassettes, cultural events, artistic and literary works, movies, entertainment games, records, compact discs, journalistic publications and any other means of communication or didactic material whose objective is to envision and solve the problems of the people who are in such a situation.
Misión
Apoyar a las personas por medio de la Orientación Psicológica y Desarrollo Humano, trabajando en conjunto para restaurar y fortalecer su integridad como seres humanos, contribuyendo a la mejora de su entorno familiar y laboral, elevando así su calidad de vida y de la sociedad en general.
Visión
Ser el mejor centro de México especializado en Orientación Psicológica y en programas de desarrollo humano. Ser reconocido por la protección a la familia, aplicar metodología a la vanguardia y por la calidad profesional y humana de sus servicios con el objetivo de devolver a la familia su fortaleza para que vuelva a ocupar su lugar como núcleo de la sociedad.
Valores
Amor, integridad, innovación, lealtad, honestidad, respeto, excelencia y esperanza.
Mission
To support people through Psychological Guidance and Human Development, working together to restore and strengthen their integrity as human beings, contributing to the improvement of their family and work environment, thus raising their quality of life and that of society in general.
Vision
To be the best center in Mexico specialized in psychological counseling and human development programs. To be recognized for the protection of the family, to apply state-of-the-art methodology and for the professional and human quality of its services with the objective of giving back to the family its strength so that it may once again occupy its place as the nucleus of society.
Valores
Love, integrity, innovation, loyalty, honesty, respect, excellence and hope.
Número de Oficio de Donataria Autorizada
Authorized Donor Official Number
325-SAT-09-I-DIC-10864
---
Fecha de Autorización
Authorization Date
30/06/2003
---
Fecha de Última Publicación en el DOF
Date of Last Publication in the DOF
12/01/2022