FÚTBOL TRANSFORMADOR
FÚTBOL TRANSFORMADOR
Crowdfunding
$10,000.00

recaudados de una meta de

$50,000.00
$10,000.00

raised from a goal of

$50,000.00

20.00% $50,000.00

1 donativos
Ver donantes

1 donatives
Ver donantes
05 Aug 2022 Samantha $10,000.00 MXN
Nuestra historia
Nuestra institución se funda en 2010 por un grupo de empresarios con sensibilidad social y compromiso muy grande, quienes tenían el deseo de contribuir con el desarrollo integral y formación en valores de los niños y niñas en situación vulnerable, así como brindarles espacios para su esparcimiento. Los primeros grupos atendidos fueron casas hogar y albergues y poco después escuelas públicas.
Objetivo General
Apoyamos a cerca de 4,000 niños, niñas y adolescentes que provienen de casas hogar, escuelas y colonias de los polígonos de desarrollo de León, en donde existen situaciones de riesgo como drogadicción, pandillerismo y desintegración familiar dándoles de manera semanal y completamente gratis, talleres socioeducativos en los que se usa el futbol como medio para el fomento de habilidades para la vida, inteligencia emocional, valores y resiliencia, además del desarrollo de psicomotricidad.
¿Cómo se usarán los donativos?
Tu donativo se encamina en un 100% a la atención de nuestros niños, niñas y adolescentes para que tengan acceso a nuestros programa formativo.
Número de personas a beneficiar
Cerca de 4,000 niños, niñas y adolescentes.
Meta
$50,000
¡Únete y transformemos vidas!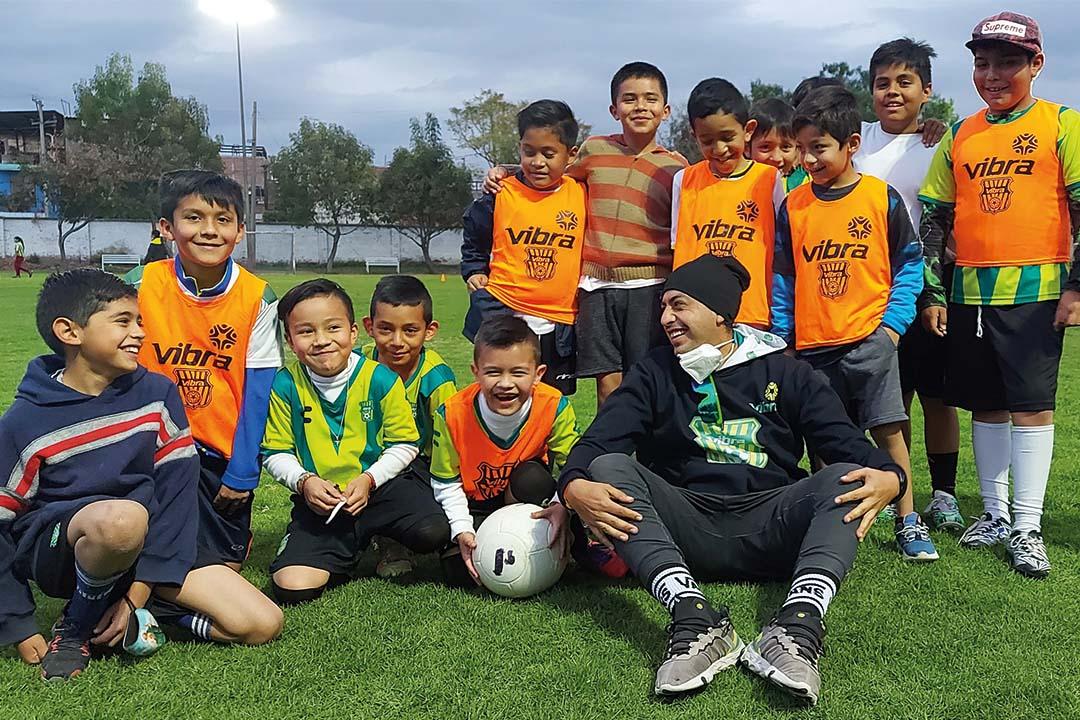 About us
Our institution was founded in 2010 by a group of businessmen with social sensitivity and great commitment, who had the desire to contribute to the integral development and training in values of children in vulnerable situations, as well as to provide them with spaces for recreation. The first groups served were homes and shelters, and soon after, public schools.
Objective
We support close to 4,000 children and adolescents who come from homes, schools and neighborhoods in the development areas of León (Mexico), where there are risk situations such as drug addiction, gangs and family disintegration, by giving them weekly and completely free socio-educational workshops in which soccer is used as a means to promote life skills, emotional intelligence, values and resilience, in addition to the development of psychomotor skills.
¿Cómo se usarán los donativos?
Your donation will be used 100% for the attention of our children and adolescents so that they have access to our training program.
Número de personas a beneficiar
Almost 4,000 children and adolescents.
Meta
$50,000
Join us and let's transform lives!