APOYAR, AYUDAR Y ALIVIAR
SUPPORT, ASSIST, ALLEVIATE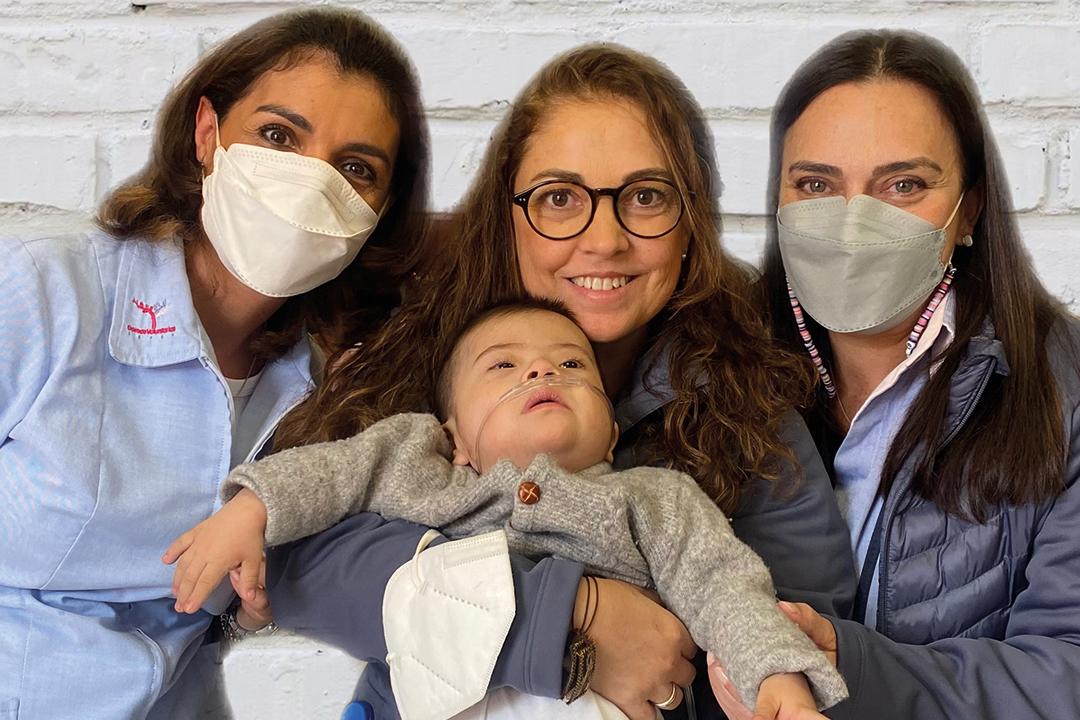 Crowdfunding
$37,600.00

recaudados de una meta de

$50,000.00
$37,600.00

raised from a goal of

$50,000.00

75.20% $50,000.00

40 donativos
Ver donantes

40 donatives
Ver donantes
01 Nov 2022 GABRIELA EUGENIA $1,000.00 MXN
01 Nov 2022 MARIA TERESA $1,500.00 MXN
01 Nov 2022 Anónimo $500.00 MXN
01 Nov 2022 Georgina $3,000.00 MXN
01 Nov 2022 Marise $200.00 MXN
01 Nov 2022 angel fernando $2,500.00 MXN
01 Nov 2022 Aurelio $1,000.00 MXN
02 Nov 2022 Erika Columba $200.00 MXN
02 Nov 2022 Maria Fernanda $1,000.00 MXN
03 Nov 2022 Anónimo $1,000.00 MXN
03 Nov 2022 Anónimo $1,000.00 MXN
03 Nov 2022 MAGDALENA $1,000.00 MXN
04 Nov 2022 Anónimo $350.00 MXN
04 Nov 2022 Anónimo $2,000.00 MXN
04 Nov 2022 Anónimo $200.00 MXN
05 Nov 2022 Anónimo $1,000.00 MXN
07 Nov 2022 Camila $1,000.00 MXN
07 Nov 2022 PILAR $300.00 MXN
07 Nov 2022 AURORA $1,500.00 MXN
07 Nov 2022 AURORA $1,500.00 MXN
07 Nov 2022 Anónimo $200.00 MXN
08 Nov 2022 Anónimo $2,000.00 MXN
08 Nov 2022 María Elena $2,000.00 MXN
09 Nov 2022 TERESA $1,000.00 MXN
09 Nov 2022 Ana Isabel $500.00 MXN
09 Nov 2022 Luis Fermin $500.00 MXN
09 Nov 2022 Anónimo $200.00 MXN
10 Nov 2022 Samantha $650.00 MXN
10 Nov 2022 Anónimo $300.00 MXN
10 Nov 2022 Stella $1,000.00 MXN
10 Nov 2022 Anónimo $300.00 MXN
10 Nov 2022 Ana $200.00 MXN
10 Nov 2022 Ana $1,000.00 MXN
16 Nov 2022 Ana María $300.00 MXN
17 Nov 2022 Anónimo $500.00 MXN
17 Nov 2022 Anónimo $1,000.00 MXN
17 Nov 2022 Anónimo $1,500.00 MXN
23 Nov 2022 Anónimo $1,400.00 MXN
23 Nov 2022 Anónimo $500.00 MXN
23 Nov 2022 Jorge Luis $800.00 MXN
Nuestra historia
Llevamos 34 años apoyando a mujeres con embarazo de alto riesgo, así como a sus bebés.
Objetivo General
Apoyar a familias que no cuentan con los recursos para enfrentar los gastos constantes que implica una condición crónica, con el objetivo de aligerar la carga tanto económica como emocional, que estos cuidados representan.
¿Cómo se usarán los donativos?
• Transporte
• Medicamentos
• Renta de oxígeno y equipos
• Compra de equipos varios
• Aparatos ortopédicos
• Apoyo en alimentación especial
Número de personas a beneficiar
5 familias
Meta
$50,000
¡Hoy serví, hoy viví!
About us
We have been supporting women with high-risk pregnancies and their babies for 34 years.
Objective
Supporting families who do not have the resources to face the constant expenses that a chronic condition implies, with the objective of alleviating the economic and emotional burden that this care represents.
¿Cómo se usarán los donativos?
• Transportation
• Medicines
• Oxygen and equipment rental
• Purchase of various equipment
• Orthopedic devices
• Special food support
Número de personas a beneficiar
5 families
Meta
$50,000
Today I served, today I lived!