ALIMENTO DE AMOR
ALIMENTO DE AMOR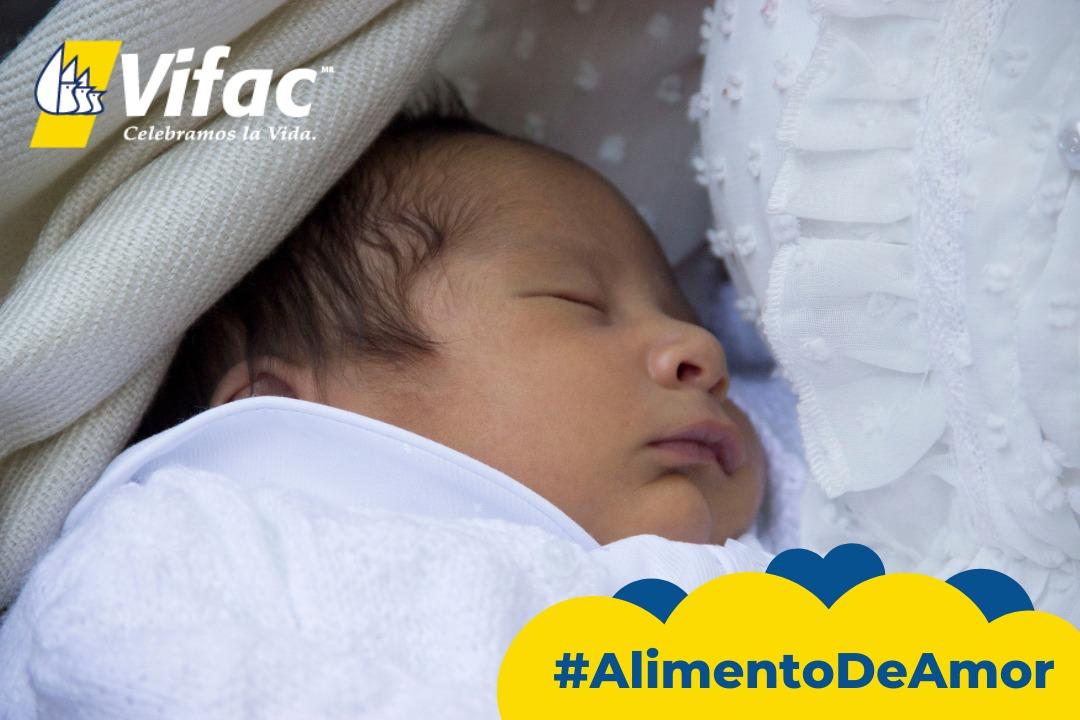 Crowdfunding
$6,600.00

recaudados de una meta de

$50,000.00
$6,600.00

raised from a goal of

$50,000.00

13.20% $50,000.00

7 donativos
Ver donantes

7 donatives
Ver donantes
01 Aug 2022 Anónimo $100.00 MXN
01 Aug 2022 Anónimo $500.00 MXN
02 Aug 2022 Paola Liliana $1,000.00 MXN
05 Aug 2022 Vicente $500.00 MXN
05 Aug 2022 JUAN CARLOS $500.00 MXN
05 Aug 2022 Anónimo $1,000.00 MXN
05 Aug 2022 Anónimo $3,000.00 MXN
Nuestra historia
Atendemos y capacitamos a la mujer en estado vulnerable durante el embarazo, ofreciéndole alternativas para su desarrollo y el de su hijo(a).
Objetivo General
VIFAC pretende enfrentar las condiciones de inseguridad alimentaria y de salud precaria que sufre este grupo poblacional. Garantizando el buen estado nutricional a través del acceso, el monitoreo y la promoción de hábitos alimenticios.
Fomentando la maternidad responsable, concientizando sobre el "Interés Superior del Menor", acompañado de un conjunto de acciones que aseguran un desarrollo integral y una vida digna para los menores, así como las condiciones materiales y afectivas que les permitan vivir plenamente y alcanzar el máximo de bienestar posible cerrando las brechas socioeconómicas existentes.
¿Cómo se usarán los donativos?
• Taller de psicoafectividad
• Taller de lactancia
• Acompañamiento Médico y Nutricional
Número de personas a beneficiar
30 Mujeres durante el embarazo, parto y/o puerperio, 30 bebés en gestación ​ y 15 lactantes
Meta
$50,000
Fomentemos una alimentación llena de amor.
¡Comparte con el corazón!
About us
We assist and train women in a vulnerable state during pregnancy, offering them alternatives for their development and that of their children.
Objective
VIFAC aims to address the conditions of food insecurity and poor health suffered by this population group. Ensuring good nutritional status through access, monitoring and promotion of eating habits.
Promoting responsible motherhood, raising awareness of the "Best Interest of the Child", accompanied by a set of actions that ensure a comprehensive development and a dignified life for children, as well as the material and emotional conditions that allow them to live fully and achieve the maximum possible welfare, closing the existing socioeconomic gaps.
¿Cómo se usarán los donativos?
• Psycho-affective workshop
• Breastfeeding workshop
• Medical and nutritional support
Número de personas a beneficiar
30 women during pregnancy, childbirth and/or puerperium, 30 pregnant babies and 15 infants.
Meta
$50,000
Let's promote nourishment full of love.
Share with your heart!