GÉNESIS
¿QUIÉNES SOMOS?
¿QUÉ HACEMOS?
MISIÓN
VISIÓN
LEGALES
VALORES
GENESIS
ABOUT US
WHAT DO WE DO?
MISSION
VISION
LEGAL
VALUES
GÉNESIS
"He creado Fundación Providencia para continuar ayudando a la sociedad, instituciones y causas cuyo objetivo principal sea salvar vidas y ayudar al prójimo, considerando que los recursos personales nunca serán suficientes para tan gran labor, nace en mi corazón la visión de crear y proveer gratuitamente una plataforma tecnológica de procuración de fondos, que vincula los corazones generosos con las causas más nobles y promover un efecto multiplicador para apoyar, fomentar y difundir las buenas obras que transforman vidas, ciudades y naciones."

Lic. Roberto González Moreno
GENESIS
"I created "Fundación Providencia" to continue helping society, institutions and causes whose main objective is to save lives and help others, considering that personal resources will never be enough for such great work, the vision was born in my heart to create and provide a free fundraising platform that links generous hearts with the noblest causes and to promote a multiplier effect to support, encourage and spread good works that transform people, cities and nations."
Roberto Gonzalez Moreno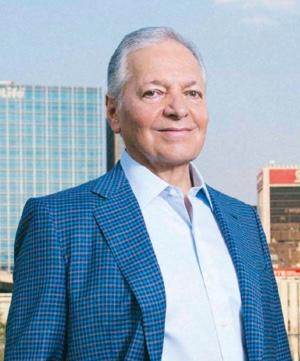 Lic. Roberto González Moreno
¿QUIÉNES SOMOS?
Somos una asociación civil fundada en 2016, apoyamos a otras organizaciones a multiplicar su impacto mediante alianzas estratégicas, con el objetivo principal de salvar vidas y ayudar al prójimo.
WHO ARE WE?
We are a civil association founded in 2016, we support other organizations to multiply their impact through strategic alliances, with the main objective of saving lives and helping others.
¿QUÉ HACEMOS?
Desarrollamos la primera plataforma para la procuración de fondos 100% filantrópica de México, en la cual no cobramos comisión por las transacciones. Es segura, transparente y operamos en dos modalidades:

1. Donativos Recurrentes
2. Crowdfunding
WHAT DO WE DO?
We developed the first 100% philanthropic fundraising platform in Mexico, in which we do not charge commission for transactions. It is secure, transparent and we operate in two modalities:
1. Recurring Donations
2. Crowdfunding
MISIÓN
Somos una asociación civil que multiplica el beneficio de las causas que impulsa, creando un vínculo tangible entre las organizaciones de la sociedad civil y la sociedad.
MISSION
We are a 501 (C) Organization in Mexico that multiplies the benefits of the causes it promotes, creating a tangible link between civil society organizations and society.
VISIÓN
Impulsaremos la transformación integral de personas y comunidades al ser un vínculo entre corazones generosos y causas nobles.
VISION
We will promote the integral transformation of people and communities by being a link between generous hearts and noble causes.
Número de Oficio de Donataria Autorizada
Authorized Donor Official Number
700-02-05-2018-03139
---
Fecha de Autorización
Authorization Date
03/04/2018
---
Fecha de Última Publicación en el DOF
Date of Last Publication in the DOF
29/12/2020
Transparencia
Generosidad
Honestidad
Solidaridad
Servicio
Responsabilidad
Compasión
Transparency
Generosity
Honesty
Solidarity
Sevice
Responsability
Compassion